Monitor Daily Progress
Monitor your daily and weekly calorie intake and output with this iPhone and Apple Watch app! Use the calorie progress meter on the watch to see how you're tracking to meet your daily calorie goals.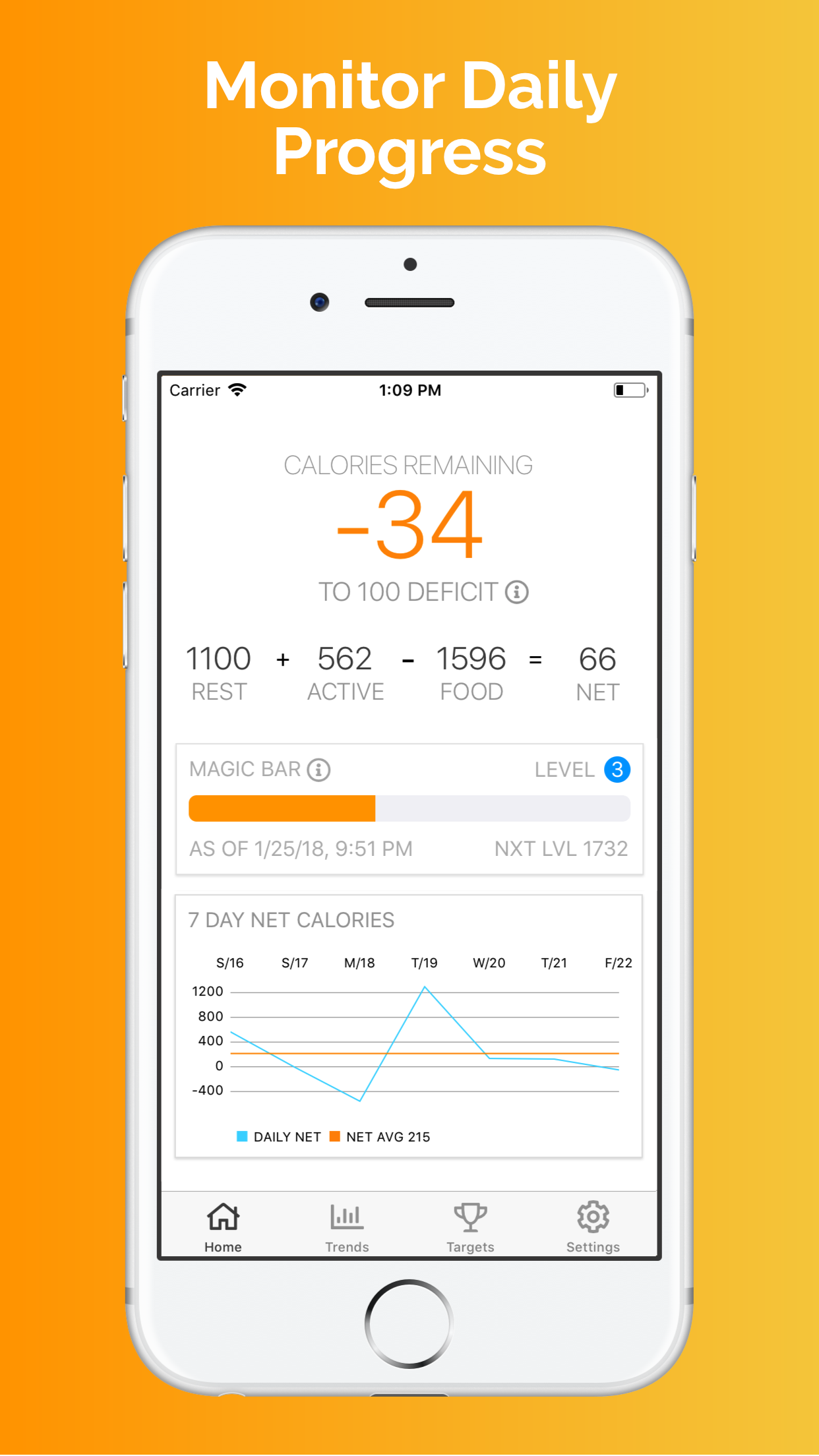 Track Weekly Trends
View your 7 day history, 7 day averages, and see daily history to compare calories consumed versus burned. Use any application/source to add data to Apple HealthKit and view your calorie status on both the Apple Watch and the iPhone companion app.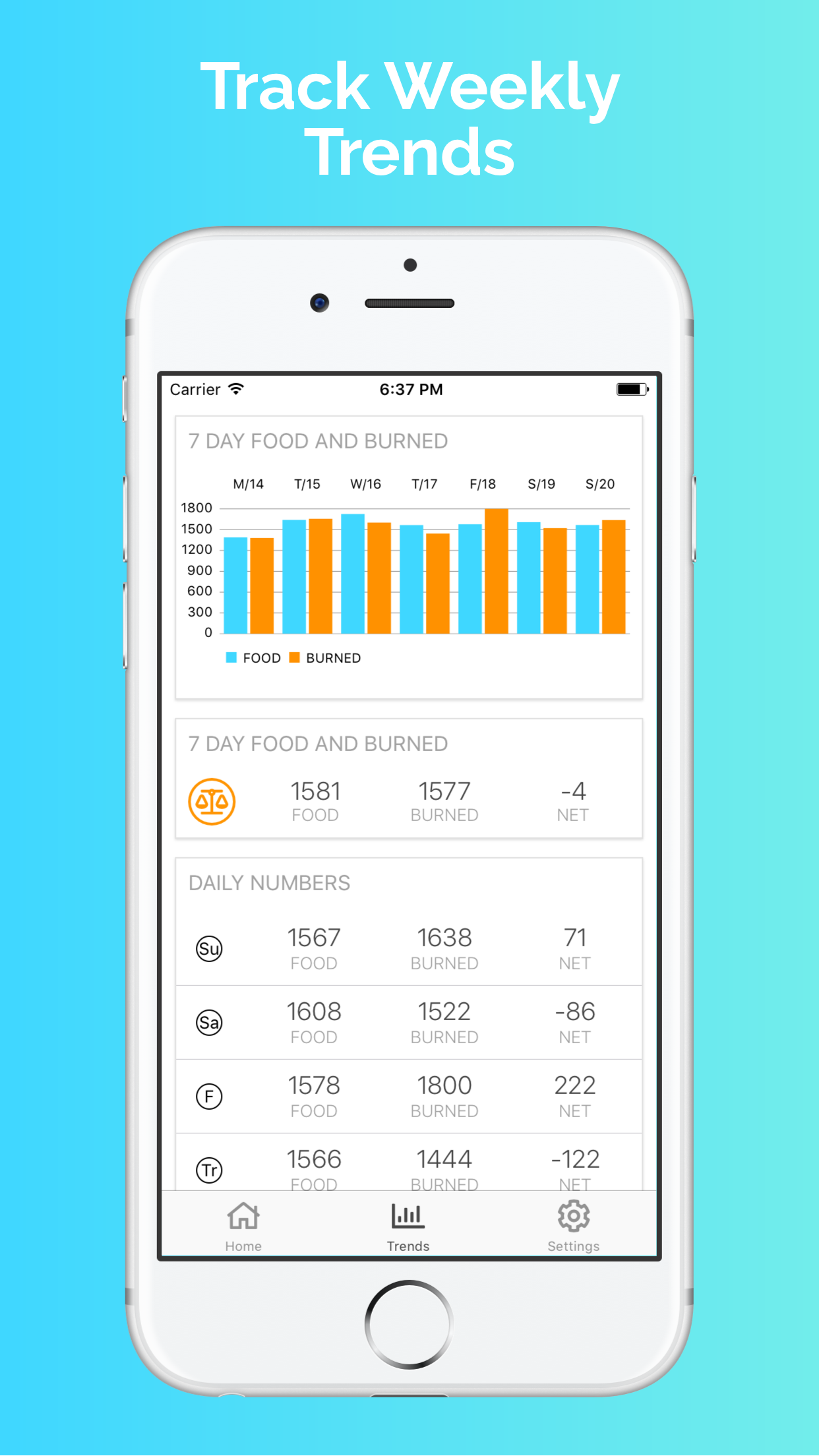 Reach Your Goals
Get awareness into your calorie consumption and daily net intake. Your net calories are the calories your body burns to function + your calories burned through activity - your calories consumed.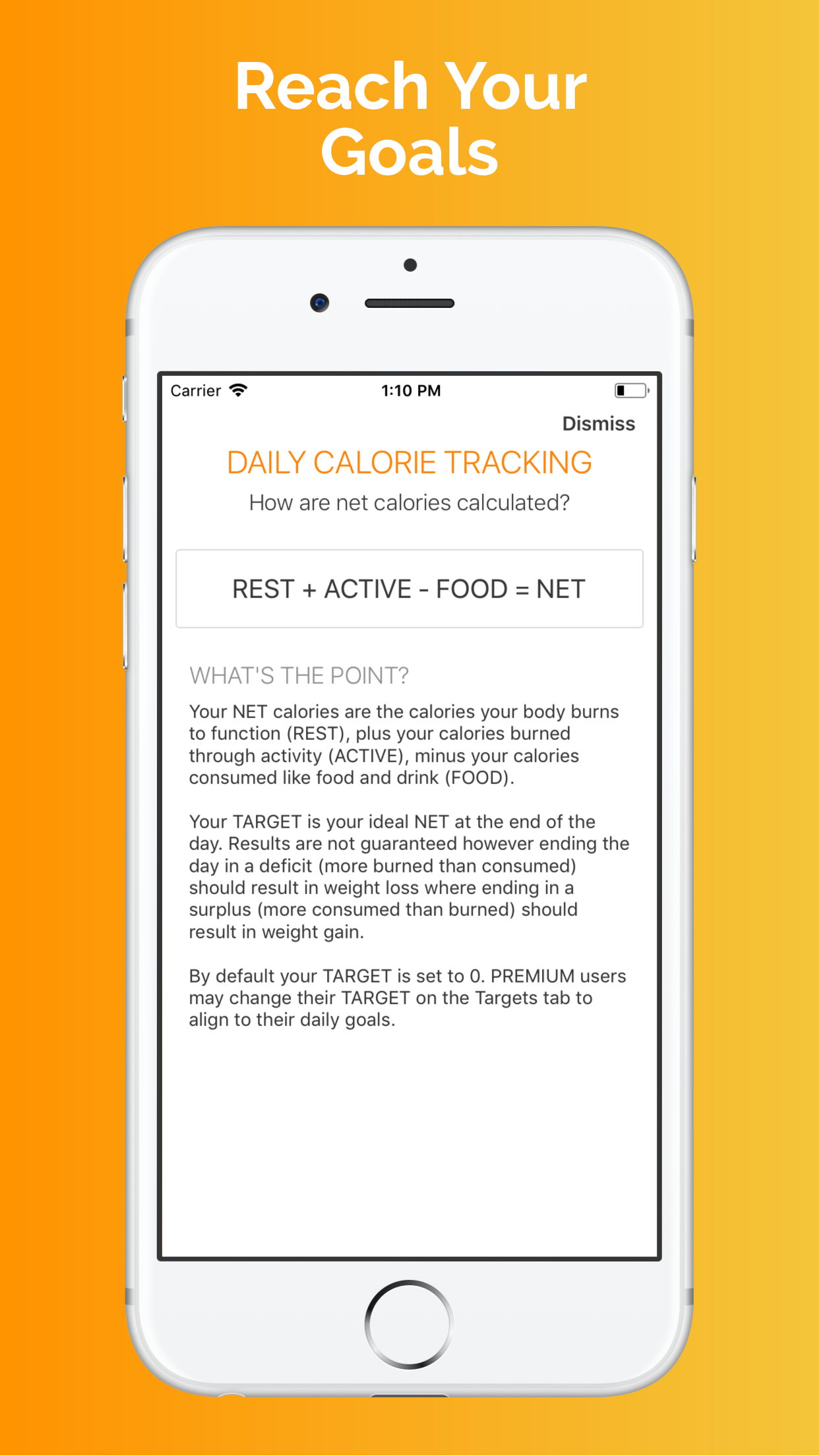 Change Your Target
Set a daily target to make sure you're hitting your daily surplus or deficit. No need to worry about the the math - let us do it for you!